2018-2019 PROGRAMMING OPPORTUNITIES
| | |
| --- | --- |
| Age 0-4 | Lil' kingdom kids (formally the nursery) |
| Preschool – 1st Grade | Kingdom kids sunday & wednesday |
| 2nd – 5th Grade | Kick |
| 2nd – 5th Grade | Kids choir |
| 6th – 9th Grade | Fly/confirmation & youth leaders |
| 10th -12th Grade | Candle time & youth leaders |
| 9th – 12th Grade | Sr fly |
| | |
| --- | --- |
| SUNDAY | |
| 8:30am | Kingdom Kids & Lil' Kingdom Kids |
| 6:00-8:00pm | SR FLY |
| 8:30 | 9:45 | 11am | Worship & Lil' Kingdom Kids (8:30am | 9:45am) |
| | |
| --- | --- |
| WEDNESDAY | |
| 3:45-5:00pm | KICK |
| 4:45-6:00pm | Meal |
| 5:00-5:35pm | Kids Choir |
| 5:25-6:05pm | Kingdom Kids (formally KICK Jr) |
| 6:15-7:00pm | Worship & Lil' Kingdom Kids |
| 7:00-8:00pm | FLY/CONFIRMATION |
| 8:00-8:45pm | Candle Time |
CHILDREN
CHILDREN | Birth-5th
We offer weekly, monthly, and yearly programming that welcomes birth – 5th grade kids to our church for fellowship and faith. We continue to have 250+ participants in Children's Ministry. We are excited about our numbers and look forward to finding creative ways to provide programming for them.
VACATION BIBLE SCHOOL | JUNE 11-15 | 8:30-11: 30AM
*Children age three (as of September 1, 2017 & toliet trained) through 5th grade.
Come sail away with us. At Shipwrecked VBS, kids discover how Jesus rescues us through life's storms. Shipwrecked is filled with incredible Bible-learning experiences kids see, hear, touch and even taste! Fun projects, team-building games, cool Bible songs, and tasty treats are just a few of the standout activities that help faith flow into real life.
VBS 2018 Registration
LUTHER CREST BIBLE CAMP | SUMMER 2018 | FAMILIES, CHILDREN & YOUTH
Come and experience camp. Check out the camp website for all they have to offer. We offer camperships to students who are part of our yearly programming to help make camp more affordable.
ONSITE DAY CAMP WITH LUTHER CREST | AUGUST 6-9 | 9:00AM-5:00PM
Join us for a Day Camp experience from 9am to 5pm each day! This program contains all of the great camp experiences like Bible Study, games, swimming, crafts, and much more…and after closing worship each day, campers will return to their homes to rest up for the next day.
​Lunch is provided and parents/guardians are responsible for transportation to and from Luther Crest. Luther Crest provides transportation to camp from church. Kids can be dropped off starting at 8:30am to be bussed out to camp and parents pick up at 5pm at camp.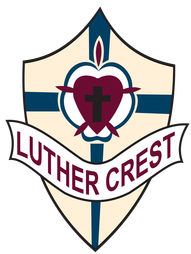 Luther Crest Website
LIL' KINGDOM KIDS | AGES 0-4 | SUNDAY – 8:30 & 9:45AM WORSHIP & WEDNESDAY –
6:15PM WORSHIP
Lil' Kingdom Kids is offered Sunday & Wednesday in the Rainbow Room/Nursery during the programming year. There will be a staff person and a volunteer here each week to help with this program. Parents are welcome to stay but are not required to. Lil' Kingdom Kids will help prepare your child for Kingdom Kids. When they are comfortable in Lil' Kingdom Kids, they are more likely to be ready for Kingdom Kids when they are old enough. This is a great place to start your young 3/4 year olds especially those who have not been in formal preschool prior to the start of Kingdom Kids and you may find through the course of year they are ready to move into the more formal Kingdom Kids if they are of age.
How does this work? On Sunday families can either start worship together or attend Lil' Kingdom Kids following the children's sermon or be brought in for the entire service. Wednesday you can drop the kids off at the beginning of the worship service or before the sermon. Children will have the opportunity to grow in their faith by experiencing age appropriate faith exploration activities.
KINGDOM KIDS | PRESCHOOL-1ST GRADE | SUNDAY – 8:30AM AND WEDNESDAY – 5:25-6:05 PM
Kingdom Kids is for children age 3 by September 1st, 2018 and potty trained through 1st grade (2018-19). Two sessions are offered Sundays during our 8:30a worship service and Wednesday evening from 5:25-6:05p (FORMALLY KNOWN AS KICK JR).
Kingdom Kids is a large group class with students broken down into small groups. Children will experience a Bible Story, activities and music during class. An annual Christmas program, along with special performances will take place throughout the year.
KICK | 2nd-5th GRADE | WEDNESDAY 3:45-5:00PM ***2nd Grade now included in KICK
KICK takes place Wednesday afternoons for kids in grades 2-5 during the 2018-19 school year. KICK includes a snack and recreation time, a large group gathering where kids experience worship through song and scripture and small group time with additional activities or crafts. An annual Christmas program takes place in December. Compass and busing is available through community education to cover the time gap and transportation but you will need to register that part through them.
KIDS CHOIR | 2nd – 5th GRADE | WEDNESDAYS 5:00-5:35PM
This is for kids who love to sing. Kids choir is offered to 2nd-5th grade Wednesday evenings when KICK is in session. There will be scheduled performances during the year.
YOUTH
YOUTH | 6th-12th
We offer weekly, monthly and yearly programming that welcomes 6th-12th grade youth to our church for fellowship and faith. We continue to have 150+ participants in FLY/Confirmation on Wednesday nights. We are excited about our numbers and look forward to finding creative ways to provide space and programming for them.
FLY | 6th-9th GRADE | WEDNESDAY 7:00-8:00PM
FLY includes Large Group teaching time with the pastors and small group with an adult guide and youth leader.
FLY | 10th Grade | WEDNESDAY 8:00-9:00PM IN SEPTEMBER & OCTOBER
As we prepare for Confirmation Sunday, we gather to plan worship, experience the Confirmation Journey and celebrate this amazing milestone as a class.
CANDLETIME | 10TH-12TH GRADE | WEDNESDAY 8:00-8:45PM
We will connect as friends in faith through Bible Study & conversation. Candle Time takes place at First Lutheran on Wednesday nights from 8:00-8:45pm.
**Throughout September and October, 10th grade students will meet from 8:00-9:00.
SR FLY | 9TH-12TH GRADE | SUNDAY 6:00-8:00PM
Students gather together for a meal, Bible Study and hang out time on Sunday nights from 6-8pm at Kim Taylor's House.
YOUTH LEADERS | 6th -9th & 10th-12th
Live out your faith by being a small group leader for Kingdom Kids or Confirmation.
CHILDREN'S & YOUTH ADDITIONAL RESOURCES
CODE OF CONDUCT

Kim Taylor – Director of Youth Ministry
320.762.2196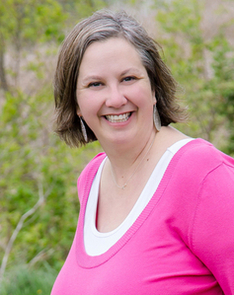 Randi Rach – Director of Children's Ministry
320.762.2196
Helen Maier – Children & Youth Assistant