We Believe . We Dream . We Create . We Explore & Discover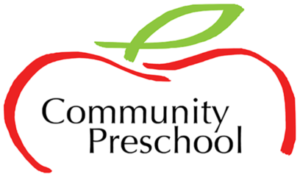 The purpose of Community Preschool is to provide an early childhood social and educational experience for 3 to 5 year old children in
a Christian atmosphere. Our emphasis is on the abilities and interests of each child. Our goals are to develop a love of learning, give children a sense of self-confidence in the classroom, provide many opportunities to express themselves and follow directions, and prepare them for their next step in the world of education.
Our school days include experiences in math, reading, music, science exploration and creative art.
At Community Preschool we realize how important a child¹s first school experience is. We provide a warm, accepting Christian environment with activities in which each child can be successful. We emphasize developing social skills, Kindergarten readiness, and having fun as we learn!
For detailed information about Community Preschool including registration, please go to our website.
You may contact Director Melisa Schueler with questions or for a school visit 320.762.2196.